As a first-time pet owner, learning your pet's habits can be an uphill task. Whether you are a cat parent or you keep a dog, pet care is a learning curve. Some pet owners deal with excess fur while others have to deal with pungent smells. Pet mice are big culprits when it comes to smelling up the room. 
However, before you go off the rails about mouse smells, you need to know it is a natural occurrence. You see, pet mice get scared easily. They are also social animals. They like creating spaces that make them feel comfortable. As much as they use smell to identify each other, they also use scent to mark territory. 
Do pet mice smell? Pet mice pee and poop everywhere. If you leave them in a small space, they will mark that spot to make it more familiar. For that reason, mice will always carry a rather pungent musk about them. Male mice smell more than female mice. This is due to the fact that male mice use the stink to attract mates and mark territory.
And since they like marking several places, you may find those male mice will have more of a permanent smell.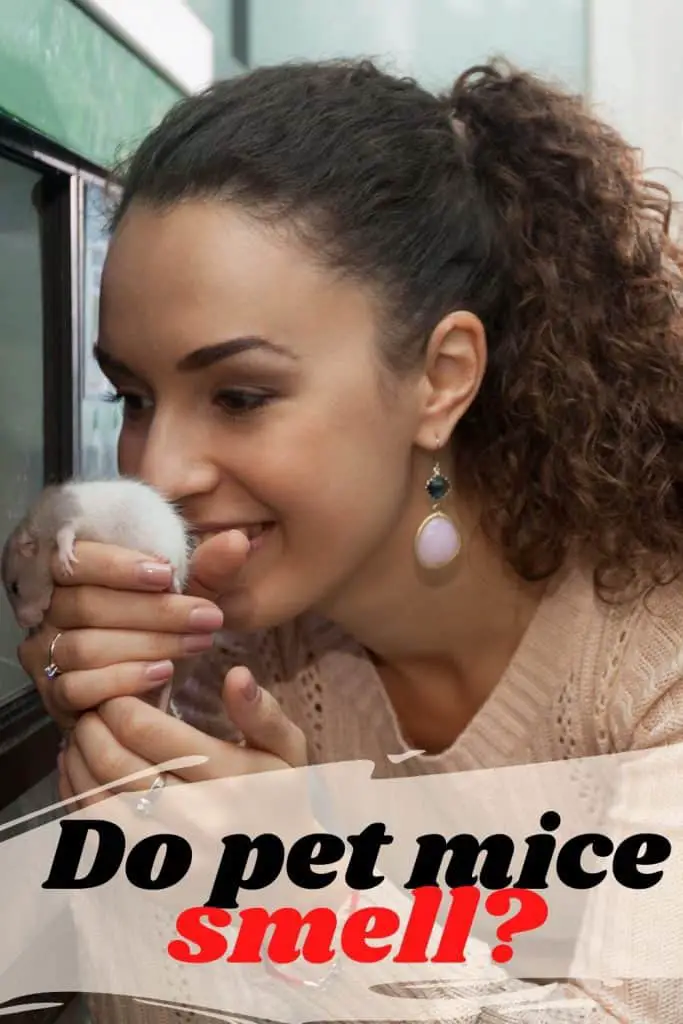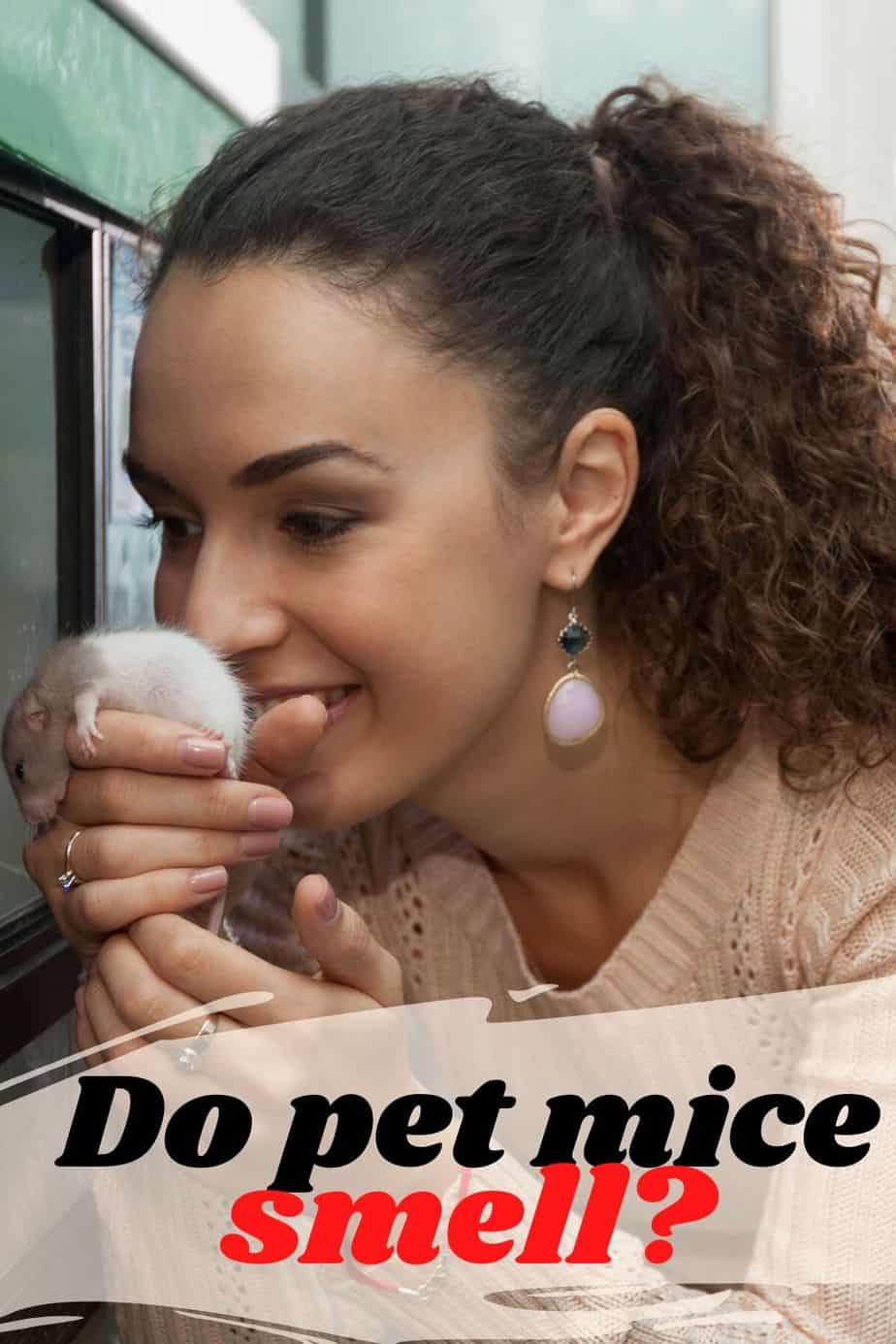 Mice mark spots by peeing. They do this in strategic spots so that other mice will know that spot has a rightful head honcho. If you have several mice in the same cage, you need to develop a steel sense of ignoring smells. The spot marking that happens between competing mice will have your nostrils stinging. 
With this background, it is normal to find that the mouse cage has a strong odor. It might get uncomfortable. It is even worse if the pet room is in a place with barely enough aeration. However, there are a few ways to make the mouse cage more habitable and save yourself from the stench. 
Control Odor In The Mouse Cage
The first thing you need to do is to identify the nesting area of the pet mouse. To the mouse, this is an important area that it associates with comfort and rest. It will mark this spot but it will not soil it. Instead, it will have a separate sanitation area. Cleaning out the nest area, while important, is a crucial exercise that needs to be handled carefully. 
Only clean out the nesting area to remove feces and damp bedding. It is important that you maintain the layout of this area. Otherwise, you risk your pet mouse becoming more anxious. And when the mouse realizes the nesting area is under threat, they will double up on their efforts to mark it – you guessed it – with more urine. 
We use Kaytee clean and cosy odor control bedding available on Amazon ↗️
A bi-weekly clean up is enough for a small mouse cage. During this exercise, you should do away with the bedding material. The contents of the mouse cage should be disposed of in a compost area. This is mostly for public safety. You need to have an alternative temporary shelter for the pet mouse to make it easier to clean out the cage. 
Weekly clean up is great if you are dealing with a bigger cage. Whether the cage is big or small, warm water and unscented soap are okay to use. Wash out any plastics with the same water. This includes drinking and feeding bowls and toys. The cage we use is the Favola Hamster – Mouse cage. It's a great size cage for pet mice.
---
Favola Hamster Cage | Includes Free Water Bottle, Exercise Wheel, Food Dish & Hamster Hide-Out | Large Hamster Cage Measures 23.6L x 14.4W x 11.8H-Inches & Includes 1-Year Manufacturer's Warranty
2 new from $51.53
Free shipping
as of November 27, 2023 21:43
Features
Hamster Cage Includes 2 Spacious Floors; First floor is a deep 4.75 height inches to promote playful borrowing w/ a Hamster friendly plastic ramp (no pinched toes) for easy access to the plastic top level where their food dish, water & hide away preside
Fully equipped & modular designed hamster cage; Favola includes a food dish, water bottle, hide away, 5.5 inch exercise wheel & a connecting port for play tubes to connect to other hamster cages
Easy Maintenance Hamster Cage: Top panel features an access door & entire wire portion & middle plastic section of the cage disconnects from the transparent base for easy cleaning access
Large Living Space: Hamster cage measures 23.6 length x 14.4 width x 11.8 height inches, deep base measures 23.6L x 14.4W x 4.75H (approx. 340 square inch base), wire top mesh is 1/4 inch wide, exercise wheel is 5.5 inch diameter
---
Once you are done cleaning the cages, replace the bedding material with new material and return the plastics. Make sure the cage is dry before adding anything. Drying with paper towels is the best approach to this. You can then return the mouse to the clean cage.
It is unlikely that the pet mouse is toilet-trained. Still, you can provide a rat litter tray that the pet mouse can use. This will make it easier for you during cleaning. You will only have to pick out fecal matter or twice a day. It's important to note, the mouse might not use the litter corner but if it does, cleaning will be easy. 
Consider having a bigger cage for your pet mouse. A bigger cage has the upside of having more bedding material. If the bedding material is scent-absorbent, more bedding material will make the odor more tolerable. Plus, your pet mouse will enjoy more space. Just make sure the cage has the correct dimensions to still keep the mouse in.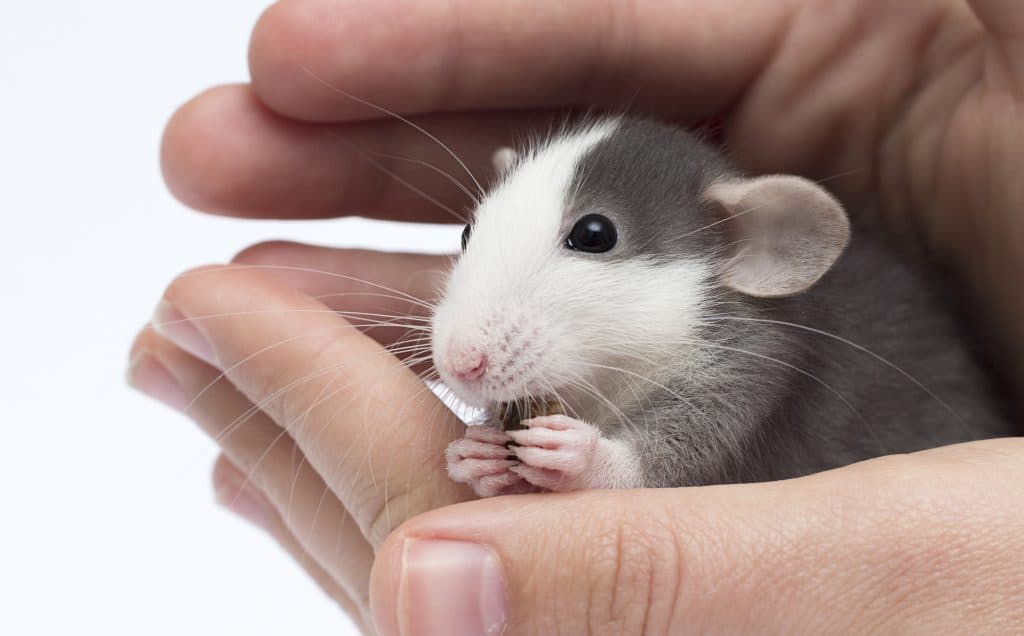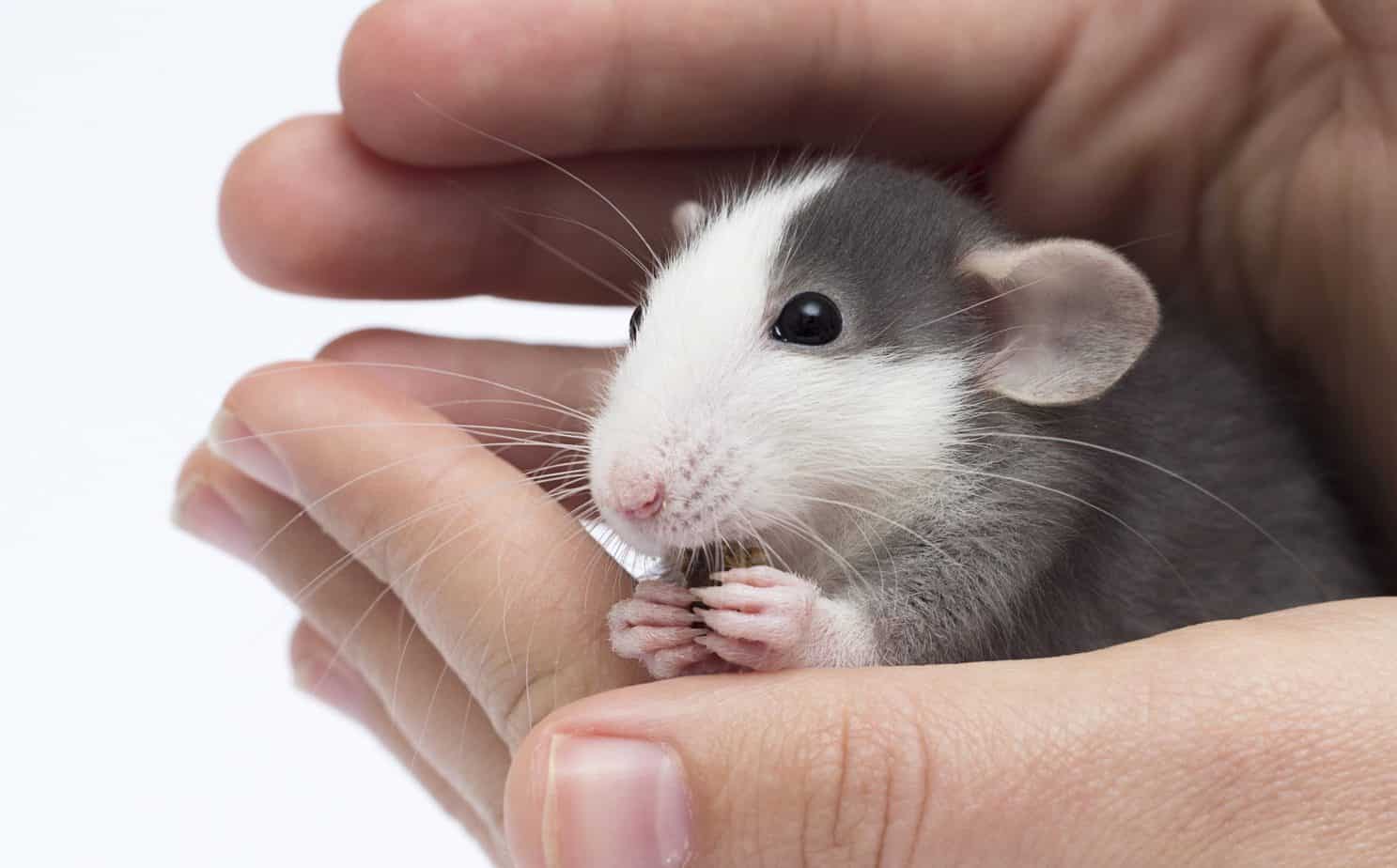 Tips On Odor Control In Your Home
Even after you immediately do the weekly or bi-weekly cleanup, make sure to include some of the marked bedding material. This will prevent your pet mouse from aggressively marking the whole cage.
Sprinkle baking soda on the floor of the cage before laying the bedding material. Baking soda works well in absorbing scents. It works in refrigerators so why not give it a try in mouse cages. It is also food-safe, so there is no threat to the pet mouse. 
Home air purifiers reduce the intensity of any odors in your home. Consider having an air purification system especially in the room that has the pet's cages. You can also have the same systems in areas frequented by guests. 
Buy a deodorizer. Store-bought deodorizers can be applied to a mouse and to the cage as well. Most pet stores will stock animal-safe deodorizer to deal with such problems. It makes more sense if you buy a product that is water-soluble. 
---
Kaytee Clean Cage Safe Deodorizer,32-ounces
2 new from $16.12
Free shipping
as of November 27, 2023 21:43
Features
Fresh smelling formula safely cleans and deodorizes cages for fast acting and long lasting results
Safe to use for small animal habitats
Regular use of Clean Cage will contribute to the quality care your pet needs and deserves
Generous 32-ounce easy to hold bottle has trigger pump action
Safe for small animal habitats and accessories
---
If you'd like to completely mitigate mouse odor in your home, consider not having any male mice. Male mice are aggressive markers. Testimonials according to pet owners indicate that female mice rarely mark spots and they are friendly to humans. 
Lining your mouse's cage with corn cob bedding is a food-safe and animal-safe way to reduce the smell of mice. Corn cob is a superb absorber of ammonia, the active property in mouse urine that stinks up the house. Some medical facilities use this to make bedding for test mice. It will also save you time in cleaning and disposal as opposed to wood shavings and cardboard. 
In summary
Owning a pet mouse means having to deal with natural odor. This odor might be disruptive to your home's scent but it is a necessity if you would like to have a fuss-free pet mouse. However, dealing with mouse odor is an easy task that only takes up a small amount of your time.