Hamsters are distinguished from other rodents by their little ears, stubby legs and short tails. Adorably, when they eat, they stuff their cheeks, much like squirrels. But what 7 Items must be on your hamster supply list?
Let's find out.
A little known fact about hamsters is that they are nocturnal. Much like cats, they will still go out of their way to hang out with you during the day. Hamsters are fairly sociable and like to be a part of things, so long as they feel safe. 
A well cared-for hamster is sociable, playful, clever and affectionate. They have simple needs, and will reward you with love and entertaining company. Hamsters are highly sought-after as pets, and you can see why! 
If you are one of the many looking to welcome a hamster into your home, there are some simple things you must do to prepare. 
Following are 7 items that must be on your hamster supply list: 
1. First Off Your Hamster Will Need a Cage 
The most important things to consider when it comes to a hamster cage are the material, and the size. At the pet store, cages are often much too small, and made of plastic. 
Hamsters need plenty of space. They are also inclined to chew anything they are able to, including plastic cages. This in mind, a cage of metal or glass is recommended so that they will not chew. Basically, the bigger the enclosure, the happier your energetic pal will be. 
Glass cages for hamsters are typically made from fish tanks. Fish tanks are a great choice, as they come in a variety of sizes, and your hamster will not be able to chew. The ideal size is no less than 40-Gallon tank. However, they do have their drawbacks. You will need to carefully consider where you place you fish tank-Hamster cage. It's in direct sunlight the temperature can become too extreme and cause harm to your hamster.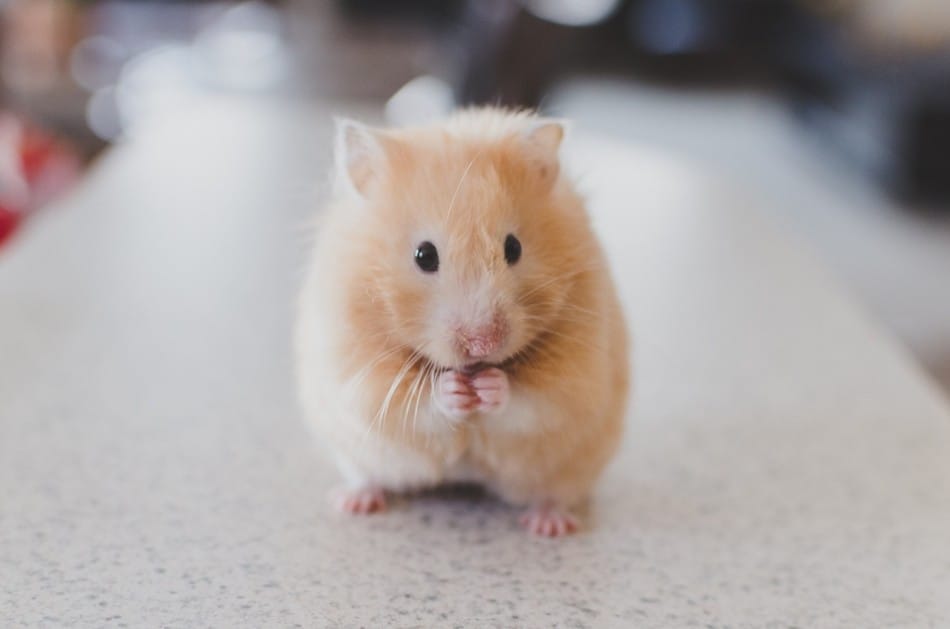 A metal cage can also make a fine option. Just make sure that the bars are spaced closely together, so that your hamster does not escape. Hamsters are escape artists. The closer the bars are together, the better, really. Needless to say, as with glass, metal is something hamsters do not find appealing to chew. 
A nice, big cage will give your hamster plenty of room to burrow and play. A cage or tank is probably the most costly item on this list, but investing in a quality hamster home is well worth the price. 
Plenty of space and a safe place to be are some of the key ingredients to keeping your hamster happy. The tank or cage will also last a very long time if it is a material they cannot chew, saving you money ultimately.
The perfect hamster cage has to be on the 7 must have hamster items list. 
Here's a few suitable Hamster cages – Top 5 Hamster Cages:
2. Fill the Cage With Bedding to Make Your Hamster Cozy 
There are a few materials that can work as bedding nicely. The cheapest and perhaps most popular is toilet paper or (non-scented) tissues, torn to shreds. 
Wood shavings will also do. Just be sure to use aspen shavings rather than cedar or pine. Shavings of these types can otherwise get into the lungs of your hamster, as they are very dusty. 
Avoid cotton bedding entirely. Cotton can be hard for a hamster to digest, can get caught in their teeth and body, and is generally a risk. 
Fill your hamster cage liberally with the hamster-safe bedding of your choice. You will be rewarded with the sight of your hamster enthusiastically burrowing and making little hills and dens. You may even find them buried in the shreds or shavings, sleeping cozy. 
Some bedding is not only recycle friendly and ethical but also more hygenic than others.
Here are a few suitable hamster bedding materials- TOP 3 HAMSTER BEDDING CHOICES
3. Provide Your Hamster with Food and Water Aplenty 
Your hamster should have lots of food and constant access to water every day. 
Some opt to feed their hamster a loose hamster food mix. While hamsters do enjoy these loose mixes, they are not the best idea. This is because hamsters are able to leave the pieces they do not like behind, and eat only the bits that are their favorite. The result is all too often malnutrition and even obesity. 
A loose mix should be administered only occasionally, as a snack. The far better choice and pellets of a high quality. You can find these at a pet store. As with any pet food, keep an eye out for fillers and the like, and avoid them duly. 
You may also treat your hamster with fruits and veggies. Hamsters are known to favor carrots especially. They also like cauliflower, cucumber, broccoli, chicory, bananas, peaches and pears. 
Here is a list of suitable foods for your Hamster:
| | | |
| --- | --- | --- |
| Safe Vegetables | | |
| Kale | Parsely | Broccoli |
| Asparagus | Spinach | Tomatoes |
| Salad Peppers | Basil | Cabbage |
| Carrots | Cauliflower leaves and stalks | Celery |
| Chicory | Coriander | Courgette |
| Cucumber | Dandelions | Dill |
| Parsnips | Radish | Rocket |
| Romaine Lettuce | Turnips | Watercress |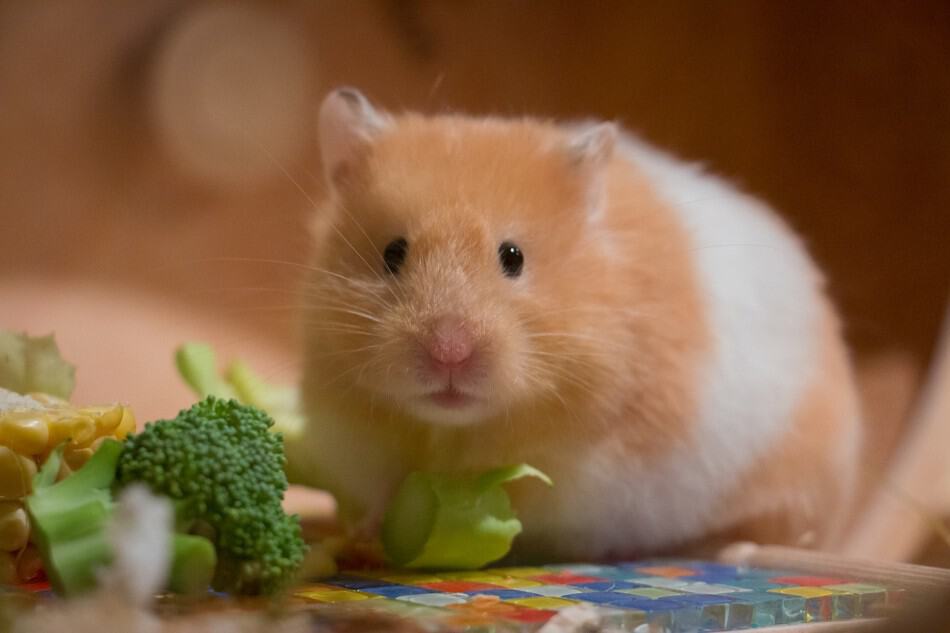 Administer only a tiny piece of the fruit or veggie. For the herbivorous hamster, fruits and veggies are actually pretty high in sugar, kind of similar to a natural candy. Simply use care, and your hamster is sure to thank you for goodies like these. 
While larger rodents tend to prefer a water dish, for hamsters these will not work. This is because they will get bedding and other things in their water dish swiftly. Rather, hamsters should have access to a hanging water bottle, with a spout and ball of stainless steel. This should be changed out frequently. 
Entertain your hamster by hiding treats here and there in the bedding, in tunnels, and in hard-to-reach places. Remove undiscovered foods before they go bad, of course. You are sure to be impressed when your clever little hamster sniffs out most of the treats promptly. Unsurprisingly, hamsters delight in this rewarding game. 
Note the little food stashes your hamster will doubtlessly create. In nature, they store food for later, so some of these behaviors remain instinctively. This is a charming little quirk. 
Here are some of the treats we feed to our hamster-Top 3 hamster treats:
4. A Wheel for Exercise is a Necessity 
Hamsters are very active creatures, and have a lot of energy. This means that they must have ways to get out their wiggles. One such is a wheel for exercise. An exercise wheel is, in fact, a must-have. This will allow your hamster to run to their heart's delight, night or day. 
Be aware that hamsters are partly nocturnal, and will therefore run at night as well as day. This means that the cage and exercise wheel must be placed somewhere you will not be kept awake.
Really, this is a wise move in any case, as hamsters tend to make little shuffles and squeaks even between exercise. If you are a light sleeper, you will doubtlessly want the cage elsewhere. 
If you are not likely to be bothered by small sounds, or if you simply prefer to have your cage nearby, try using a bit of canola oil on the exercise wheel. Sometimes this helps it spin more smoothly and quietly. 
A tip is to avoid cross-supports when picking out an exercise wheel. These can catch on the head or neck of a hamster all too easily. Ensure that the running surface is sturdy. This is an item you will particularly want to be of quality. 
Once you've found the right wheel, place it against the side of the cage. An exercise wheel will assist in keeping the weight of your hamster in check. It will also prevent restlessness, and help make your hamster happy. 
Once the wheel is ready to go, watch your hamster run each day. This can be amusing to see. Your hamster will have lots of healthful fun on an exercise wheel. 
Alternatively you could buy your hamster a hamster ball. These are small plastic balls with air holes that you can place your hamster inside and seal the ball. They can then run around inside the ball having fun and at the same time exercising.
Here are some great hamster wheels and hamster balls – Top 3 hamster balls:
5. Your Hamster Will Want a Place to Hide 
Even the most sociable hamster will wish for somewhere to hide. This is instinctual, as hamsters live in dens naturally. While some make hamster houses out of various plastic or cardboard containers and boxes, these are not actually the best idea. Hamsters will chew and dirty them quickly. 
The ideal alternative is a ceramic hamster house. These can be found online and at the store. Ceramic hamster houses are arguably the best option. This is because your hamster will not be able to chew or damage the house. Ceramic is also fairly easy to clean if it becomes dirty. These can be a fun pick, as there are many cute hamster house designs out there. 
You need not offer only a single hamster house. Aside from the primary one, you can include little caves and the like. 
Here is a link to some of the best and funniest ceramic hamster houses on Amazon.
6. Keep Your Hamster Happy With Toys 
Hamsters delight in all kinds of toys. Chew toys are perhaps the favorite. Hamsters not only enjoy gnawing on these, but they aid in keeping their teeth healthy. This is because, like guinea pigs and many other rodents, hamster teeth always grow. Gnawing and chewing is how they gradually grind their teeth down, to keep them in check. Because of this, chew toys are a necessity. 
Along with chew toys, you can include swings, tunnels, ladders, bridges, and more. Feel free to get creative. The more dynamic the cage, the more fun your hamster will have. 
Many use cardboard to make tunnels. Replace items like this as soon as they become dirty. You can also use toilet paper rolls, either hung on wires for a makeshift swing, or on the ground for your hamster to roll and hide. 
To test the intelligence of your hamster, and to really get the gears in their brain going, construct a maze. Use cardboard to create walls. Cut holes. There are plenty of practical and fun ideas.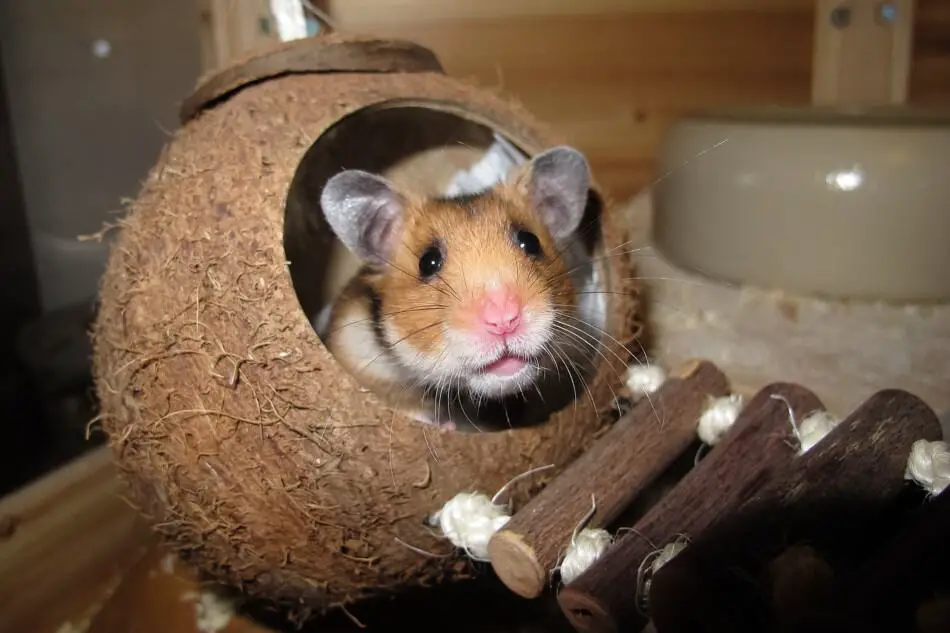 Here is some great fun hamster toys – Top 3 hamster toys:
7. Hamsters Love Sand Baths for Hygiene and Play 
A unique behavior of the hamster is sand-bathing, which they seem to relish. Hamsters use sand baths for fun, and for hygiene. A nice plus of a sand bath is that it will help prevent your hamster from becoming smelly. 
Make a sand bath out of a dish that is large, and round; this will give your hamster space to wallow, and prevent them from bumping or wedging themselves in corners. Round dishes are also easier to clean when necessary. Change out the bathing sand in the dish frequently.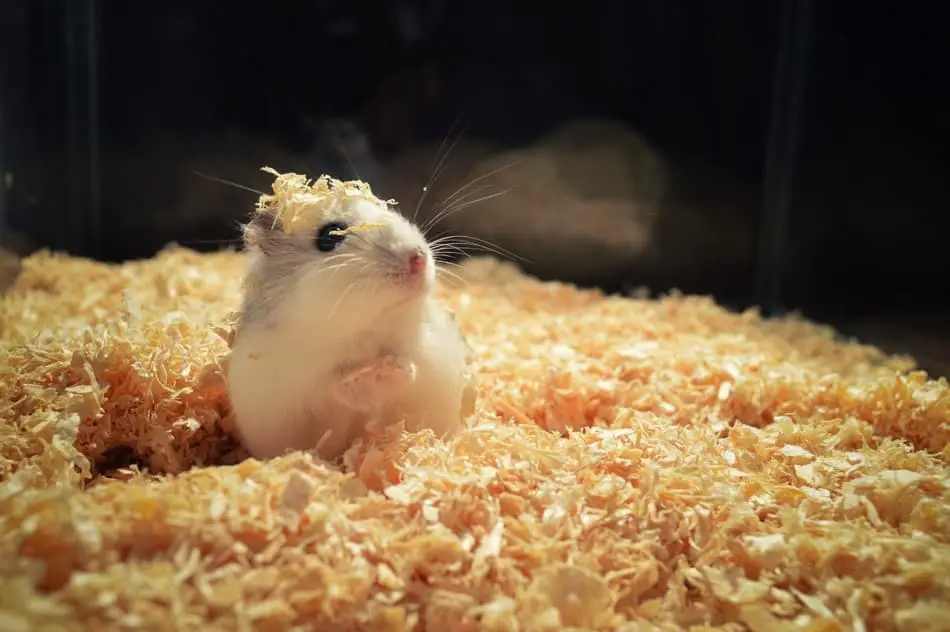 So that your hamster does not knock it over or spill the bathing sand, ensure that the dish is also tall and heavy. As with the food dish, choose a bathing dish that is ceramic. This way your hamster will not be able to chew holes. 
Choose the bathing sand wisely. Do not mistake this with bathing dust. The latter is comprised of small particles that will get into the lungs of your hamster, which is not good, clearly. Make sure to choose a quality sand, so that it is not dusty. 
Some opt for chinchilla sand, though finding this can be tricky. 
Here are 3 suitable hamster baths
Once you have installed the sand bath, you can observe your hamster acting adorably. They will roll in the sand, burying themselves, diving, wriggling, etc. Keeping the sand clean is important; clean sand will likewise clean your hamster nicely. 
As you can see, hamsters do not need a lot! Just a cage, some cozy spots to hide, some toys, a place to bathe, a place to exercise, and some love. These things will keep your hamster feeling looked-after and secure. Captivity can truly be a luxury for animals of all kinds when it is done the right way. 
Conclusion: 7 Must have hamster items
With the 7 hamster supply list items above, you can create the perfect hamster setup, giving your little buddy the best quality of life.
It is our responsibility as pet owners to provide the best equipment and care for our hamsters and small pets.
Ensuring they have everything they need for them to live a happy life is a part of being a responsible pet owner.
Related Post