So, You're looking for the best food for your guinea pig?
Pellets or Flake food. I know I was always unsure when I bought my first Guinea Pig several years ago now.
Guinea pigs are herbivores and need a diet that is high in fiber. They also need to be fed at least twice a day, so make sure they have fresh water available all the time. Pellets are an excellent source of nutrition for these small animals but it's important to know what to look out for when choosing one.
Here are some tips on how to find the best pellets for your pet!
The most important thing is making sure there aren't any artificial preservatives or additives in the ingredients list. Make sure there isn't too much protein either because this can cause kidney problems if consumed in large quantities over time.
You should also avoid foods with added sugar as this will lead to obesity and diabetes which can be fatal in guinea pigs! Finally, always read reviews before buying anything online – sometimes people will post their experience with certain brands on sites like Amazon or Petco so you'll know what other customers think about them before committing yourself financially!
Thank fully we have done all that hard work for you. Here a selection of our favorite Pellets for your Guinea Pig.
Top 5 Pellets foods for Guinea Pigs
Adult Pellets
Non-GMO, Soy Free Pellets
Budget Food
Wild Guinea Pig Style Food
Alfalfa Pellets
Buyers Guides
There is such a wide variety of options when looking for Guinea Pig food that it can seem a little daunting to figure out which of these options is the best for you. There are certain things that you should keep an eye out for that will give the best possible benefits for your Guinea Pig – and you will find these aspects in all of the products we recommend.
In the following paragraphs, dive deeper into some of these important things to keep in mind to give your Guinea Pig the best pellets and ensure they have can be kept healthy and happy.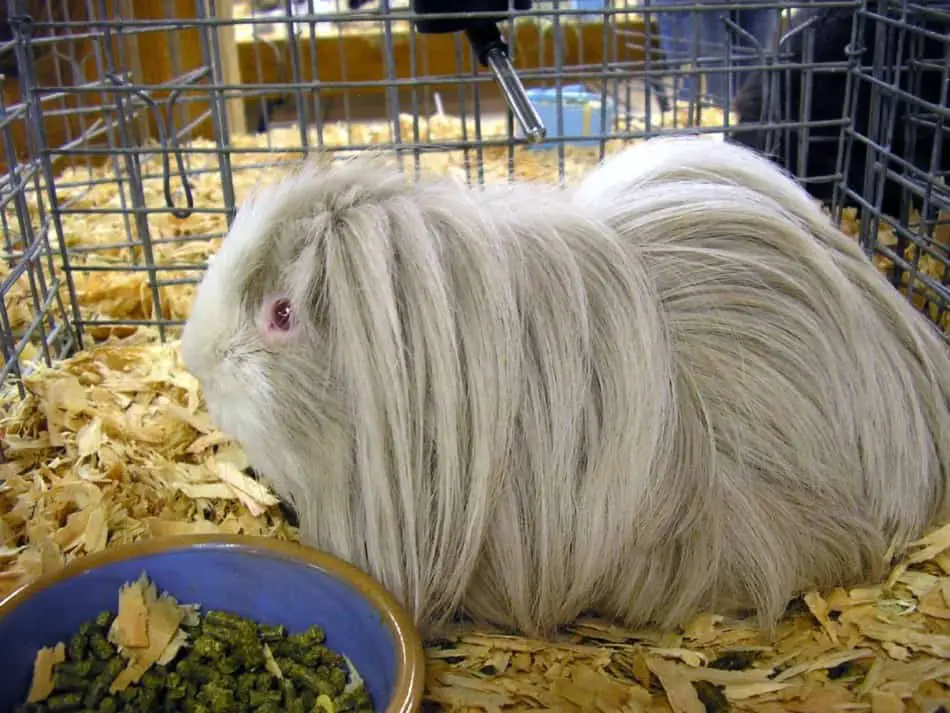 What Nutritional Values should I look for in Guinea Pig Pellets?
One of the things to keep an eye out for when shopping for Guinea Pig Pellets is the nutritional content of the pellets themselves. Making sure that your Guinea Pig is getting the right nutrients from their food is essential in keeping them healthy for the span of their life.
Avoid Sugars & Additives
Keeping added sugar out of your Guinea Pigs food is a very simple way to improve the health of your pet, giving them foods with added sugar is not something you want to be doing as it can cause them to become obese and give them, potentially fatal diabetes, as we touched on earlier.
This could come in the form of things like dried fruits and so can give the illusion of giving health benefits to your Guinea Pigs and so you should always be diligent when looking at food for your Guinea Pigs to make sure that there is not unnecessary sugar than can give them health complications as they are not a part of their natural diets.
You should also take care to avoid any unwarranted additives and chemicals that are obviously not a part of a guinea pig's natural diet. Buying pellets that advertise no additives and do not contain chemical binding agents is an easy way to help your piggy be that much healthier.
Fiber
Another thing to keep in mind when choosing your Guinea Pig Pellets is how much fiber they offer. Fiber is a crucial aspect in maintaining good health for your Guinea Pig. Typically, you will find that pellets for your Guinea Pig will give them a great amount of fiber for their overall diet.
Looking out for pellets comprised of a blend of vegetables, leaves such as alfalfa, and timothy hay is a good thing to do as these types of pellets will make great food for your Guinea Pig that will provide a natural level of fiber in their diets to regulate digestion.
Are Guinea Pig Pellets easy to store?
One of the things that you will quickly notice when you decide to give any kind of pet a loving home is just how much room they, and all the things necessary to keep them fed and comfortable, will take up in your home.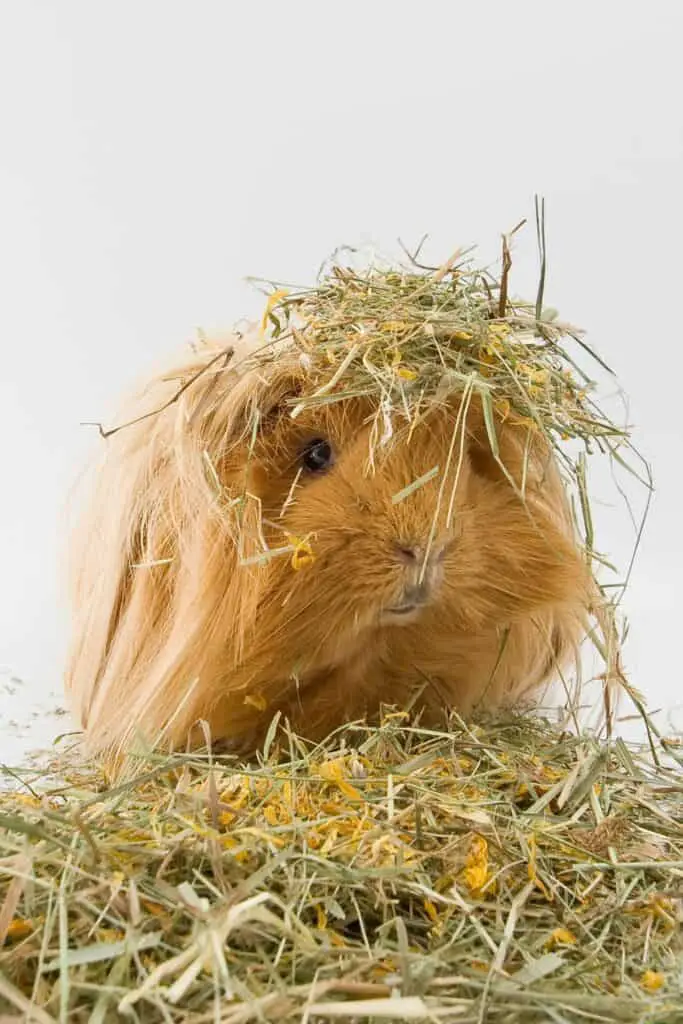 So, you may be wondering just hope much space your average back of pellets will take up? For an average 5lb bag of Guinea Pig Pellets, you will be looking at a volume of around 4,000cm³ which will easily fit into cupboards and draws.
Of course, you can buy smaller or larger bags of pellets to suit your needs, but the average size of a 5lb bag is a good amount and it goes without saying that if you are able to fit a larger bag then a smaller one will be no issue at all.
If you are really struggling for space, one thing you can always do is to decant the pellets into multiple smaller containers so that you can spread the total amount of pellets around different places.
How many servings are in a bag of Guinea Pig Pellets?
One of the most important parts of any purchase is making sure that you are getting your money's worth from a product. In the case of Guinea Pig pellets, for an average 5lb bag, you will find that with the suggested serving size of 1/8 of a cup a day for a Guinea Pig that this size of pellet bag should last you nearly 2 months all in all.
This would mean you will get roughly 55 servings in total and is a great number of servings and so does definitely offer some great value for money from a 5lb bag.
Final Thoughts
In conclusion, if you are looking for some nutritious food for your guinea pig then you need to look no further. Whether you want pellets based on timothy hay, a vegetable blend, alfalfa, or a mix of some or most, there will be some pellets out there that are the perfect choice.
Hopefully, this article has been a useful tool to showcase some great products as well as giving you some information to keep you in the know when buying the best pellets for your Guinea Pig.