If you're looking for that perfect Christmas gift for a friend or family member who's mad about bunny rabbits, then we have you covered.
This list has been put together by my wife who loves her rabbits more than any other person I have ever met.
So, who better to choose Bunny Rabbit Gifts for owners than her!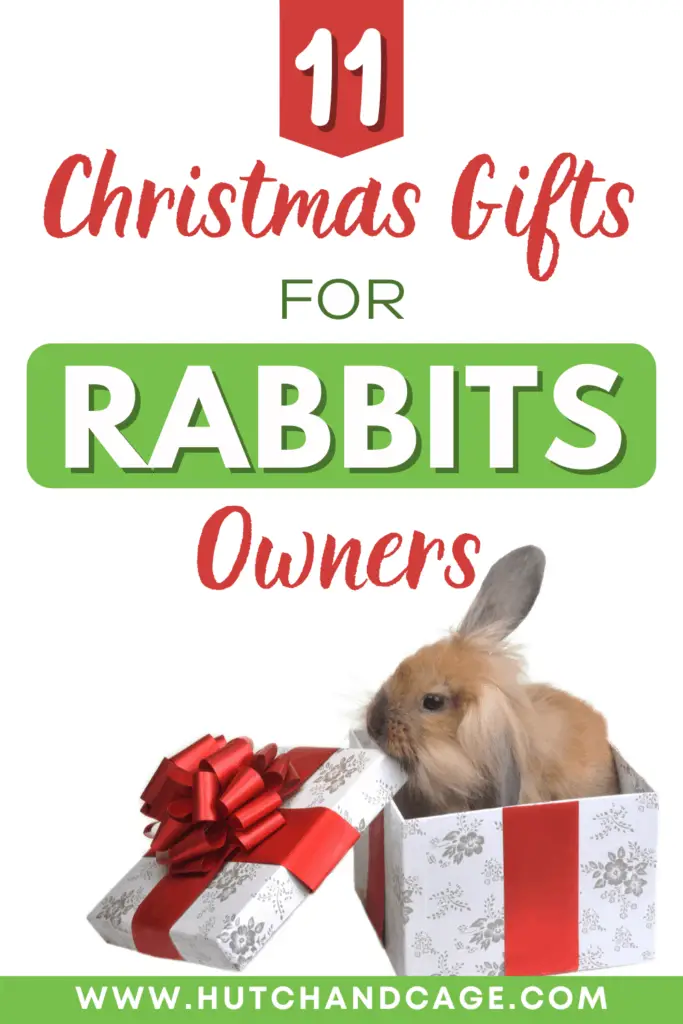 She has picked out some of the best gifts found online to make that rabbit fans Christmas the best ever. Make them smile by actually buying something they will really love and cherish.
So, let's get into this.
Here are my wife's Christmas Gifts for Rabbits lovers worldwide.
---
11 Christmas Gifts for Rabbit Lovers
The popularity of Onesies is not stopping, especially animal ones. Any rabbit owner would love to wear this all-day Christmas day and chillout in the comfort and coziness of this cute rabbit bunny onesie.
Available in Small, Medium, Large and XL Large. 100% polyester wool which is machine washable and comes in several different designs (not just rabbits).
---
Okay, who can resist having your morning coffee in this? This cute rabbit mug comes in two sizes 11oz and 15 oz and is dishwasher proof.
Printed on both sides, it's perfect for left-handed and right-handed rabbit lovers. Buy 2 mugs and get 10$ discount (His and Hers).
These specially designed white mugs are made from the highest quality ceramic with designs that won't wash off in the dishwasher. In my opinion, the 11 oz one is the perfect size for women. I have the same one in 11 oz and it's perfect for my morning coffee.
I also take it to work and my colleagues love it!
---
Made of super soft and lightweight polyester material this cute rabbit print scarf measuring 35″ Wide x 70″ can be twisted twice to keep you super cozy.
Classy design and quality print make this the perfect Christmas gift for any lady who loves pet rabbits.
Only available in this one color but thankfully it's a color and design that will go well with many different outfits and look especially good with that Christmas Outfit.
---
20 Designs to choose from all with Rabbit and Bunny themed sayings. The signs are 10″ x 5″ (25.4cm x 12.7cm) in size and made from 1/8″ PVC with a rope Hanger.
Fun, cute and could be hung anywhere around the home. But for me the best thing was the different styles to choose from.
Take a look at all the different sayings and themes and I'm sure you'll find the perfect one for your bunny enthusiast.
---
Christmas wouldn't be Christmas without some cute rabbit novelty slipper now would it?
 These warm slippers make the perfect present to wear around the home and they come in sizes ranging from 5-10.5.
Available in 4 different colors and made from thick wool-like uppers with rubber nonslip soles. It's adviced to hand wash only and allow to air dry.
My favorites are the grey ones. Soooo cute and fluffy.
---
Now this really caught my eye. A bunny cake-stand, perfect for your Christmas cake but could also be used every day.
I have not seen anything even similar in my local stores. Measuring 6.6″(20cm); height – 3″(8cm) it's excellent for entertaining or everyday use.
Each piece has been handmade, so there might be some slight imperfections on the ceramic surface. Some quirks and slight color variations are normal. The presence of kiln marks of 'glaze pops' can sometimes occur on hand made.
But overall, it looks amazing and will take center place on my Christmas table (I just ordered one) but I purchased the 3-rabbit version. Super cute! Shhhhh don't tell my husband!
---
I need this in my life. Full stop!
This handmade wooden rabbit phone holder is perfect for any make and size of phone. It's universal in its design.
AhfuLife wooden rabbit phone holders are made from environmentally friendly beechwood, without using toxic substances and harsh chemicals.
This desktop bunny phone holder can not only be used to hold your phone horizontally or vertically, but also as a beautiful decoration. Ideal for your office desk or bedside table for when you set that alarm for early AM Christmas morning.
---
This paperback coloring book is aimed at the rabbit lover who needs to relax and take their mind of everyday life. These books are designed for adults to color and lose themselves in a relaxing state of mind.
The designs inside are simple yet still challenging enough to make them fun and take your mind of things like paying the household bills and oh yeah, Christmas shopping. A really nice little stocking filler.
---
This has gone straight on my Christmas list (Hubby take note!).
Measuring 8″x6″ x 0.5″D with an adjustable shoulder strap 7-30″ making it perfect as an over the shoulder bag or clutch purse.
The purse has 2 pockets one internal and one external. Comes in a range of designs and colors and not just for rabbit owners but also many of favorite pets like Guinea Pigs.
---
Looking at some of the reviews and comments on Amazon I'm not the only one who loves this T-Shirt/Top.
Comes in all sizes from Small – XL it's made from lightweight breathing semi-sheer fabric (I honestly have no idea what that is) But I still love it.
Hand wash only and comes in a range of styles. Check out the bunny with the pink ribbon (Too Cute).
---
Okay… It's Christmas, I had to end with some cute bunny rabbit socks. Every Christmas tree should have a pair of socks underneath it on Christmas morning.
But these socks, I would be happy to receive.
How cute are these. They come in sizes ranging from 4 -10 and a range of colors (but Pink is my favorite).
Check out all the styles and colors available.
---
Final Thoughts
Taking the time to find that special Christmas Gift that a bunny owner will love, just got a whole lot easier. I'm sure any of the 11 Christmas Gifts above will be appreciated and loved by the recipient.
Handmade gifts, rabbit bedding, T-shirts any of these will be loved and will put a smile on their face on Christmas morning.