Have you ever been to the vet with your guinea pig?
It can be a little tricky. You need to make sure that they're comfortable, but also safe and secure. That's where you need a good pet carrier! There's a wide variety of styles for different types to choose from, so it can be hard to find one that suits your needs perfectly.
They need to be made from high-quality materials and designed to keep them safe and more importantly calm during transport.
If you want to take your guinea pig on an adventure or just get them checked out at the vet, then it's time for a new carrier! Check out our website today and see what we have in store!
We know how hard it is when your pet doesn't fit into a standard cardboard carrier but you simply have to take them outside of their enviroment.
We spent hours looking online through dozens of ' So, called good guinea pig carriers' only to be a little disappointing. Eventually, we narrowed it down to the Top 5 guinea pig Carriers which in our mind ticked all the boxes.
Top 5 Guinea Pig Carriers
Hard Plastic Carrier
MidWest Homes for Pets Pet Carrier: Hard-Sided Dog /Cat Carrier, Small Animal Carrier in Blue, Dims 17.91 L x 11.5 W x 12 H for Tiny Dog Breeds, Perfect Dog Kennel Travel Carrier for Quick Trips
8 new from $20.37
Free shipping
as of December 8, 2023 21:42
Budget Option
Washable Linning
Vceoa Carriers Soft-Sided Pet Carrier for Cats
as of December 8, 2023 21:42
Amazon Folding Carrier
Amazon Basics Folding Portable Soft Pet Dog Crate Carrier Kennel, 21 x 15 x 15 Inches, Blue
 out of stock
as of December 8, 2023 21:42
Airport Approved
Petmate Pet Porter Fashion Dog Kennel 19", Scuba Blue, For Pets Up To 10lbs, Made In USA
19 new from $30.99
8 used from $24.20
Free shipping
as of December 8, 2023 21:42
---
Buyers Guides
Comfort
One of the biggest concerns you can have as a pet owner is whether or not your pet is as comfortable as they can be.
Of course, going to the vets can be a very stressful time for your pets, Guinea Pigs included, and so this concern for their comfort will be even stronger than usual.
Thankfully, you will find that when it comes to Guinea Pig Carriers that the comfort of your piggy has most definitely been taken into account in the products we have recommended.
There are a few different factors that can impact the overall comfort of your guinea pig when using a carrier and take a quick look at them in the following paragraphs.
Ventilation
A great way to keep your guinea pig comfortable in its carrier is to provide an adequate level of ventilation so that your pet can have fresh air available to them for the entire time which they have to be contained.
Having your guinea pig become stressed due to a stuffy carrier is something you obviously won't want and luckily can be very easily be avoided.
Having a series of small cutouts in the material that the carrier is made from can be a great way to not only make a product a little bit lighter but also to provide an easy way for fresh air to find its way to the inside of the carrier and keep your piggy supplied with it.
Space
Another factor in the comfort of the carrier for your guinea pig will be the amount of space that is made available within the carrier.
Not only can you use the carrier to house your guinea pig on the way to a visit to the vets, but you may also find it necessary to carry some additional things for your pet within it.
Kaytee Come Along Carrier Medium
12 new from $13.43
Free shipping
as of December 8, 2023 21:42
Making sure that your guinea pig has enough room to move about whilst also containing things like a small food bowl, some small blankets, water, and maybe even a small hideaway to keep your pet as comfy as it can be.
There options available for Guinea Pig Carriers that will give your pet all this room and more, if you happen to have more than one guinea pig.
Durability
As you probably already know, being an owner of one or more guinea pigs, they can tend to try and chew their way out of situations and so with a carrier it may well be worth considering the durability of the product you intend to buy.
Having a durable and damage-resistant product will prevent your pet from pulling off a surprise escape from their carrier and ensure that they don't become lost or any harm comes to them.
Morpilot Portable Cat Carrier – Soft Sided Cat Carrier for Medium Cats and Puppy up to 15lbs, Pet Carrier with Locking Safety Zippers, Foldable Bowl, Airline Approved Travel Dog Carrier – Dark Gray
8 used from $17.05
Free shipping
as of December 8, 2023 21:42
Having a metal gate on your carrier is one way in which you can prevent your guinea pig from being able to chew their way out and looking out for a carrier that uses strong plastics and so, therefore, has fewer weak points is also a great way to achieve this.
Obviously, a durable product will also help to prevent any damage from more general wear and tear so that you get a longer-lasting product that will keep your pet safe during any journeys it may have to undertake.
Ease of Use
When using the Guinea Pig Carrier to move your pet from one place to the next, whether it be to the vets or otherwise, it can be a great help to have a product that has features that make it easy to use with little to no hassle involved.
Firstly, have a carrier that comes with carrying handles can make transporting your pet much easier than one without.
A product that uses multiple handles will usually provide more stability than a product with only one handle and so if you are looking to keep your pet secure it may be worth opting for one that uses more.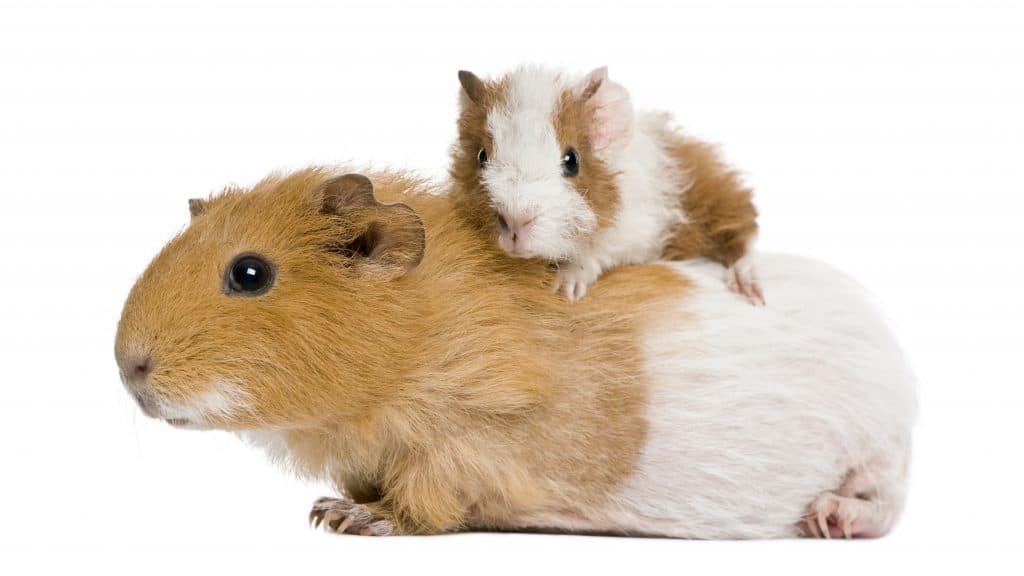 Being able to check up on your guinea pig without having to open up the carrier can also be a great quality of life feature that allows you to keep an eye on things without needing to do very much at all.
Some may come with a window or multiple windows that can give you an insight into how your guinea pig is doing to make sure everything is okay.
Some will go a step further and provide an entirely transparent top half of your carrier and this can be extremely useful as it can give you a much easier view into the carrier.
For example, if you are driving to the vets and you have your guinea pig's carrier secured in the passenger seat, all it would take is a quick glance over to your side to make sure that your pet is safe and secure.
Final Thoughts
To conclude, there are some excellent choices for Guinea Pig Carriers available and you should be able to find one to suit your needs from the top picks we have given you. Whether you are looking for a sturdy carrier to keep your pet safe or a lightweight carrier to ease the burden of traveling, there will be something out there for you.
Hopefully, this article has been of use in showcasing some great products as well as giving you some good information to allow you to come to your own informed decision on which guinea pig carrier is best for you and your pet.