What adjectives would you use to describe a rabbit? Cute, adorable, and angelic? What about 'majestic'? No? Perhaps you haven't met a Lionhead rabbit.
Lionhead rabbits have a fluffy, woolen mane encircling their head, neck, and chest — drawing a strong resemblance to a male lion, as the moniker suggests.
Thanks to the petite size and beautiful fur, these bunnies are extremely popular in the US as 'pocket pets.'
But with all that wooly cuteness comes extra responsibility.
With the right handling, a Lionhead rabbit makes a playful and loyal pet. However, they can also be timid and demand plenty of space.
A decision to bring home a Lionhead rabbit is not something to be done in haste.
Here's our complete guide, where we walk you through everything you need to know about having a pet Lionhead rabbit.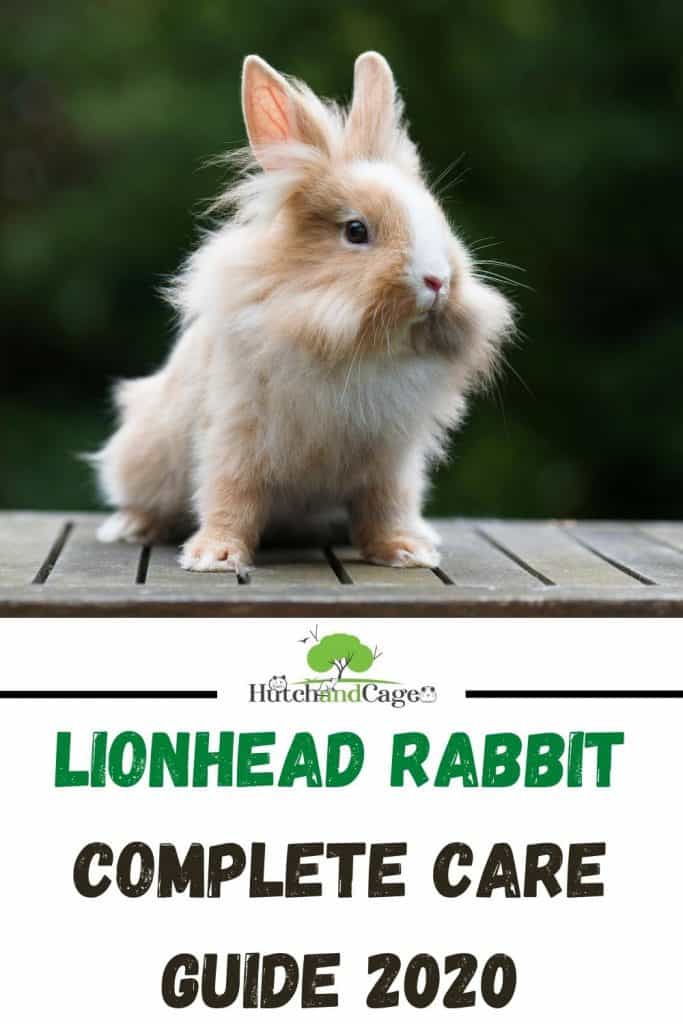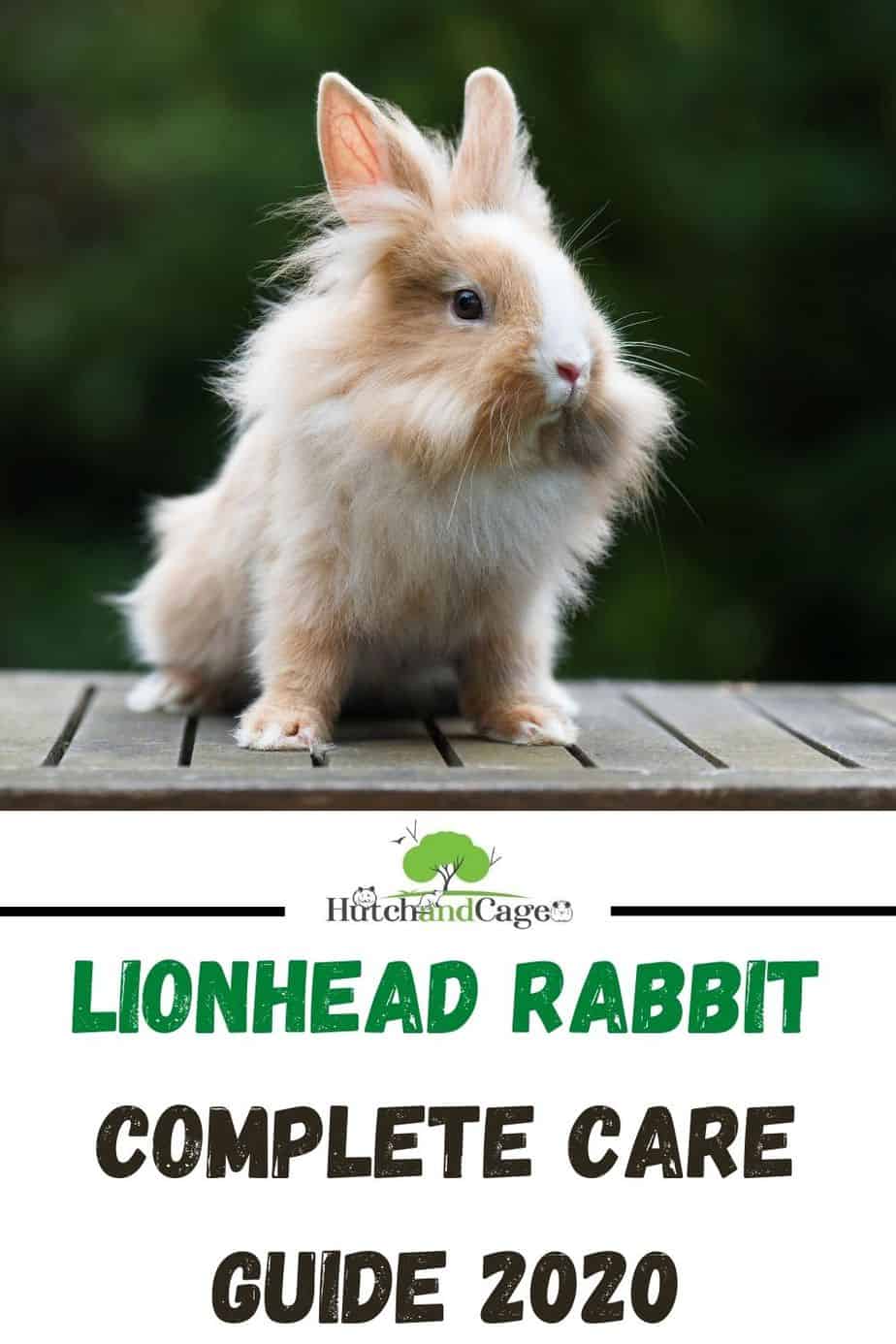 Lionhead Rabbit Origin and History
Many believe Lionhead rabbits are a result of cross-breeding between Swiss Foxes and Belgian Dwarves. Now there's no definitive timeline of when the genetic mutation originally happened, but Lionheads first started appearing in the 1960s in Belgium and France.
Because of the striking mane and a complementing physique, breeders started breeding these 'mutations' until they successfully secured the genes that result in a lofty mane. Ultimately, it resulted in a breed we popularly know today as the Lionhead.
The first Lionheads arrived in the US only in 2000.  
The British Rabbit Council (BRC) recognized Lionhead rabbits in 2002, while the American Rabbit Breeders Association (ARBA) did so only in 2014.
Lionhead Rabbit's Size & Body Structure
A lot of emphases is put on a Lionhead rabbit's appearance since they are popular as show rabbits. Both ARBA and BRC have set out their standards for the appearance.
A full-grown (6+ months of age) Lionhead rabbit will usually weigh 3 ¾ to 4 pounds, whereas juniors (under 6 months) will clock in somewhere around 3.5 pounds. A Doe (female) is a few ounces lighter than a Buck (male).
As for height, Lionhead rabbits will grow up to 8-10 inches, and their ears are usually 2-3 inches high. The mane will also grow anywhere between 2-3 inches.
The head is mostly bold and broad, with a subtle roundness between the eyes. A high head mount boldly attaches the body to the head. As a result, there's no visible neck in Lionheads. The muzzle is well-filled, and the eyes are bright.
The ears are erect and well-formed, creating a V shape when relaxed. Well-furred and rounded at the tips, the ears are also woolier midway up the length.
Some Lionheads have a flatter face than usual, owing to Brachycephaly. The flat-faced feature is usually unnoticeable but is pronounced in some.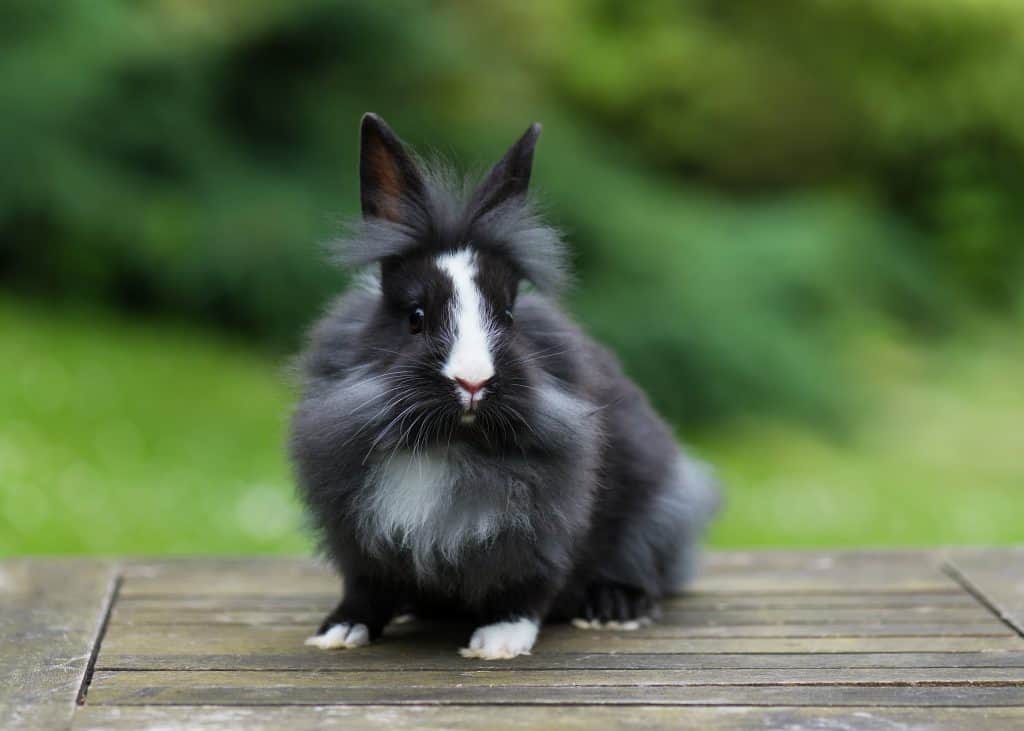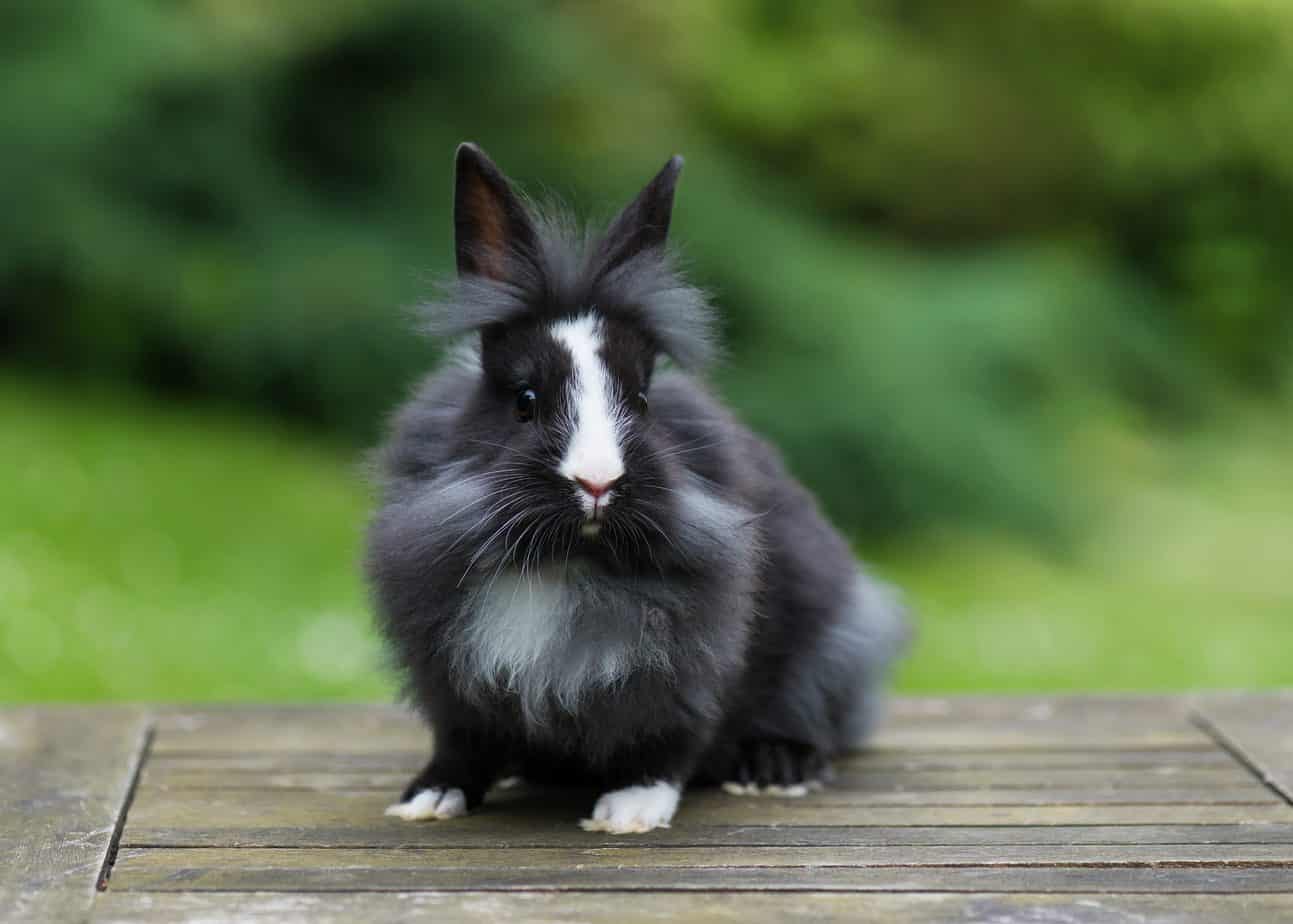 Lionhead Rabbit's Coat and Colors
Lionhead rabbit's renowned mane will grow anywhere between 2-3 inches. Although the mane looks wooly to the eyes, it is super soft to the touch.
Lionheads can either be born with a single or double mane.
Single-mane Lionheads only have a wispy, thin mane around their necks (not hindquarters). With age, the mane will fall off and look quite sparse.
On the other hand, rabbits with a double mane will have twice as much fur compared to their single-mane counterparts.
They'll also have an excess of fur around the hindquarters, referred to as a 'skirt', in addition to thick tresses around the neck.
If you're a first-time owner or think you'll have a hard time managing all that fur, a single-mane Lionhead rabbit might be the preferable choice for you.
Conversely, if you're okay with brushing your rabbit's mane and cleaning the fallen fur daily, a double-mane rabbit will be perfect for you.
Lionheads come in more than a dozen different colors, including black, chocolate, blue point, and chestnut agouti. Normally, they don't have any markings on the body.
While BRC recognizes all colors as long as they conform to a recognized pattern or color, ARBA has a few reservations.
A reputable breeder can easily determine a single mane from a double, as well as color. So, if you have specific preferences in your mind, don't forget to ask your breeder.
Lionhead Rabbit's Diet
Like all rabbits, Lionheads are high-gut fermenters. Their digestive systems are designed to process a low-energy and a low-protein diet. That's why they need a diet rich in fiber. A fibrous diet will prevent your Lionhead's digestive system from overworking itself, as it's coarse and quite hard to digest.
Hay should form the major portion of your Lionhead's diet. It's rich in the nutrients that your bunny needs and helps to wear down the constantly growing teeth.
Along with hay, you can occasionally give pellets, leafy greens, fruits, and celery.
| | |
| --- | --- |
| Food | Quantity |
| Hay | 80% |
| Fiber-rich pellets | 15% |
| Raw fruits and vegetables | 5% |
Approximate Guides
While buying pellets, make sure they're high in fiber as well. An adult Lionhead can eat about ½ cups of high-quality pellets every day.
With fruits and vegetables, you must be extra cautious. Like for cats and dogs, there aren't too many options available for your rabbits. Thus, you should never stray too far off with your experimentations.
You can give your Lionheads fruits and veggies twice or thrice a week in moderation. You can add a little fun to their diet routine and use these as treats and incentives to reward good behavior.
Lionheads will love fruits like apples, bananas, and berries. For veggies, you can give them cabbage, cucumber, parsley, and kale. Still, it's wise to crosscheck on the internet every time you incorporate a fresh fruit or vegetable.
Suitable Vegetables & Fruits
Lionhead Rabbit's Diet
Never give your Lionhead sugary treats and cooked food. They have a very sensitive stomach and will react negatively to it.
Also, if you notice your rabbit's teeth have grown longer than usual, add more hay to the diet as it effectively files down the teeth.
Lastly, make sure that they have easy access to clean and fresh drinking water all the time.
Recommended Staple Foods
$15.98
$16.99
in stock
9 new from $15.98
as of September 1, 2022 03:42
$16.99
$20.99
in stock
5 new from $16.99
1 used from $29.98
as of September 1, 2022 03:42
$9.80
$10.49
in stock
3 new from $9.80
as of September 1, 2022 03:42
$9.99
$13.54
in stock
7 new from $9.99
as of September 1, 2022 03:42
$12.99
$18.19
in stock
15 new from $12.98
as of September 1, 2022 03:42
Last updated on September 1, 2022 03:42
---
Lionhead Rabbit's Housing
Despite the small size, your Lionhead will require a relatively bigger space. That's because they're an active breed and need to run around and play to burn off all that energy.
For a Lionhead, you need a hutch big enough to accommodate at least two rabbits of similar size.
It's not uncommon to find pet parents not putting in much thought about the hutch they choose for their rabbits. Oftentimes, the hutch is far too small for rabbits and is not adequately sheltered from natural elements.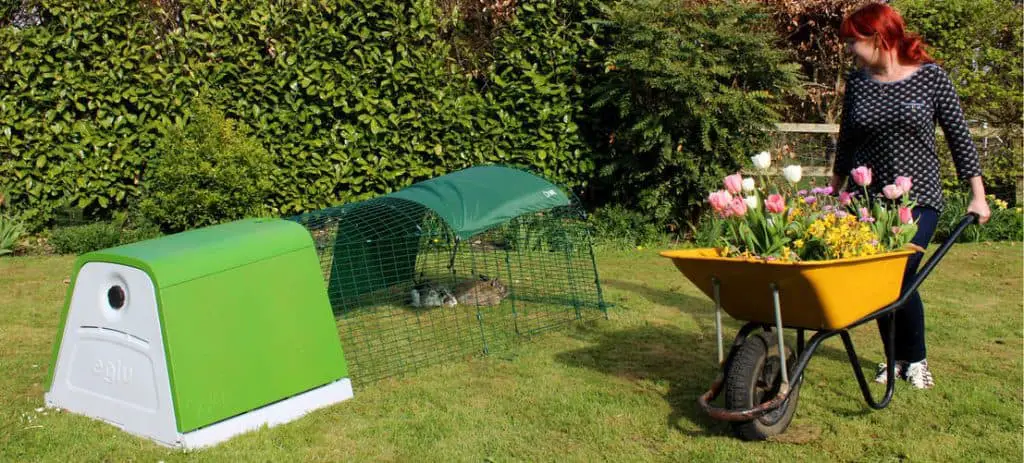 ---