There's never been a better time to take the plunge and keep your own hens!
If you are looking for a satisfying and sustainable way of feeding your household, why not keep chickens?
Backyard chickens are great fun and your TLC is always rewarded with a clutch of fresh and nutritious eggs.
Looking after hens may seem daunting, but they actually make great pets, and with a focused and organized approach to their care, you will find that they really thrive. 
Get a good quality coop as the first step to enjoying healthy sustainable eggs on tap!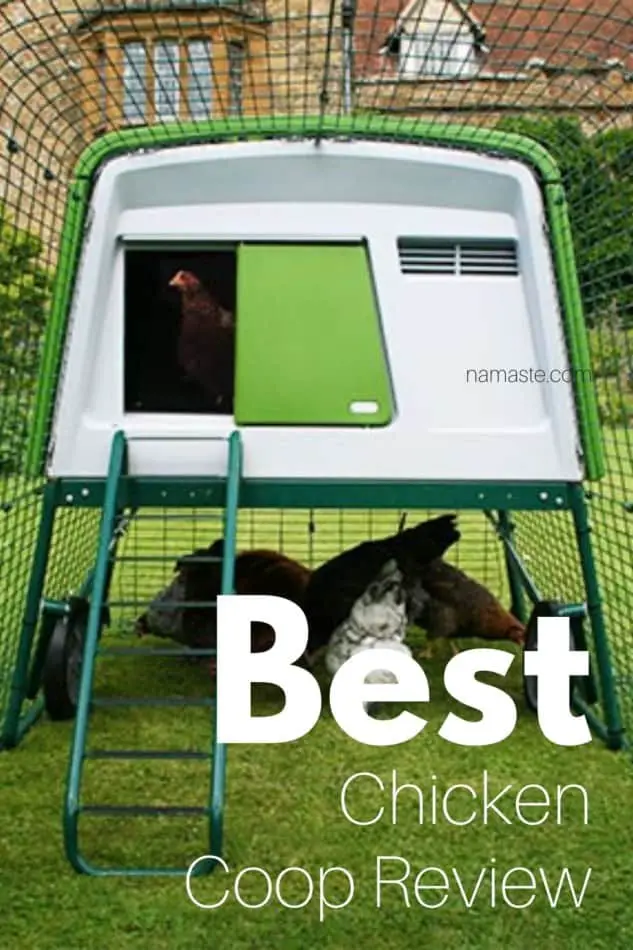 Unless you are a DIY whizz, you will need to acquire a ready-made hen house for your flock of hens.
A robust and secure coop is a sound investment for the years of hen keeping that lie ahead.
Housing chickens properly is essential for their welfare and will protect them from rain, cold, and predation.
In addition, their housing will allow them to nest discreetly and lay those prized eggs for daily collection.
It can be hard to know where to start in choosing suitable housing for your hens, especially if you have never kept chickens before.
We hope we can assist you in making the right choice with our line-up of the best chicken coops.
We have scoured the market to look for contemporary coops that deliver great value for money and will be a great home for your feathered friends.
Read on for our handy buying guide and contenders for the best coop.
A chicken coop will probably be the largest expense on your list of chicken supplies so you want to get it right.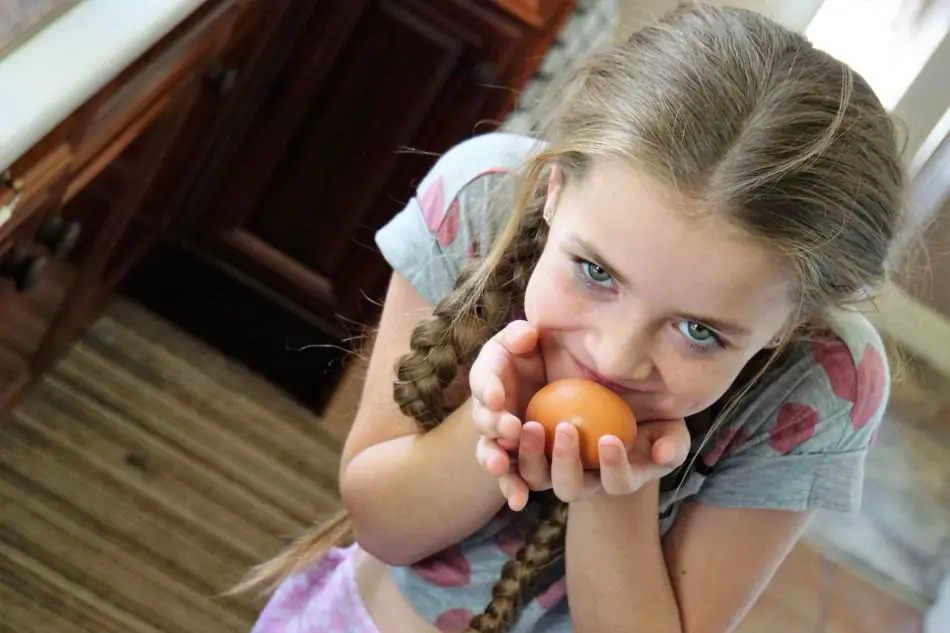 What should I be looking for in a chicken coop?
These are the key features your hen house will need at a minimum:
Straightforward cleaning. Thorough cleaning is vital for keeping your hens healthy and preventing infestation from parasites such as the red mite which can become an entrenched problem. All areas of the interior of your coop should be accessible for cleaning. Look for easily removable parts like litter trays that are ideal for ensuring that the housing is properly maintained.
Good ventilation. This is another essential for the health and welfare of your birds. Look for venting and spacious interiors where air can circulate properly. This will prevent mildew and disease from setting in.
Protection from predators. Keeping chickens will attract your locality's predator population including foxes, badgers, weasels, hawks, eagles, and raccoons. Losing your hens to predation is heartbreaking and messy so ensure your new coop is secure and robust enough to withstand full force attacks.
 Convenient egg collection. Your hens will welcome your ability to deftly lift freshly laid eggs without rummaging through their personal space.
Comfortable nesting and roosting. You want to be sure that your hens have quality time within the coop by paying attention to the roosting and nest box where the eggs will be laid. Your birds need to be well clear of the floor of the coop which reduces their susceptibility to parasites and disease.
High-quality construction and materials. Modern materials and manufacturing methods mean it is a great time to purchase a hard-wearing coop. Your coop also needs to be weather resistant and provide the necessary insulation for colder nights.
Suitable materials include:

Solid lumber
Plywood
Particleboard
Plastics
Metal or plastic tubing and wire.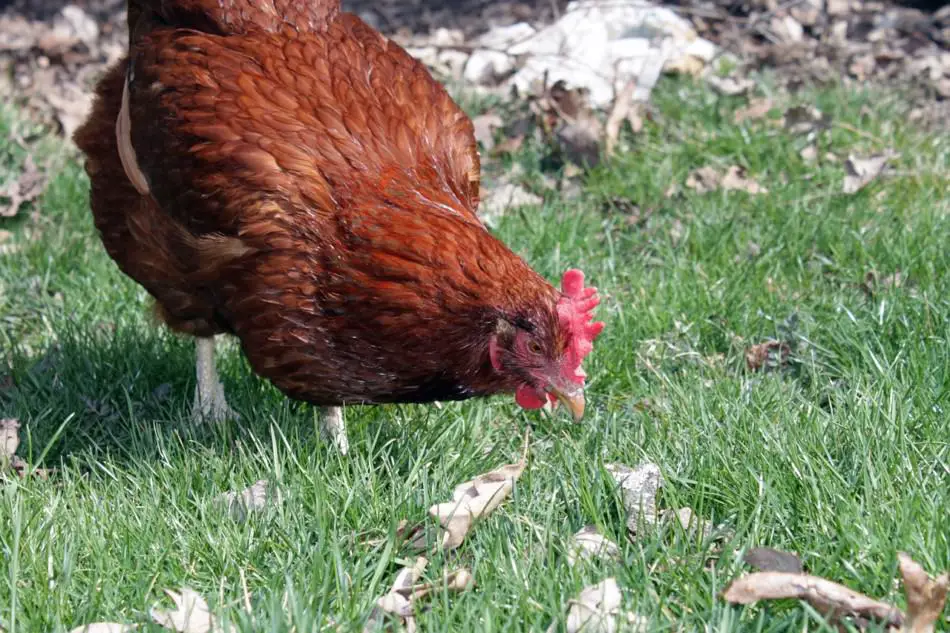 ---
Top 5 Backyard Chicken Coops
KEY PRODUCT SPECS
Coop dimensions: 6ft 8″ x 2ft 7″ x 3ft 4″
Materials: Tongue and groove wood panels and wire mesh.
Capacity: 2-3 hens
Run included? Yes
This Ark-shaped pet pen can be used by rabbits or chickens and makes a delightful feature in your garden.
It has a contemporary design with paneled wood housing and a wire mesh run meaning that everything is contained in one handy unit.
The interior of the coop allows comfortable roosting with a nesting area and externalized hatch for collecting your eggs.
Cleaning of this coop is easy as it has a removable litter tray that is made of metal.
The Pets Imperial Dorchester coop comes flat packed and is easy to assemble.
The manufacturers also report that it is both fox and coyote proofed.
What we liked….
This is a smart design that will look great in your garden.
Despite being made from timber this coop has a modern feel. 
Steps and an outdoor perch add some variety for your birds. 
The size is small but perfect for 2-3 chickens
Easy to assemble
---
KEY PRODUCT SPECS
Coop dimensions: 76.75 x 37.25  x 68.75 inches
Materials:  Weather sealed natural wood and wire mesh.
Capacity: 2-3 hens
Run included? Yes
This is in fact a cat house, but for a small number of chickens, it could be transformed into a very accommodating coop.
Its multilevel design provides plenty of interior space and it comes with a connected outside run that can be accessed by wooden steps.
A large front door with secure latches provides easy access to the pen and the sealed wood and asphalt-covered roof keep the pen weatherproofed.
The wooden frame of the outdoor enclosure has mesh walls that may not be able to withstand a predator attack.
However, the unit provides a lot of space and utility for its price. 
What we liked…
Housing and 'chicken-run' are provided in one unit.
The upper-level housing would be ideal for a roost if perches are installed. 
Classic wooden look and design
Multi-level coop
Fully waterproofed
---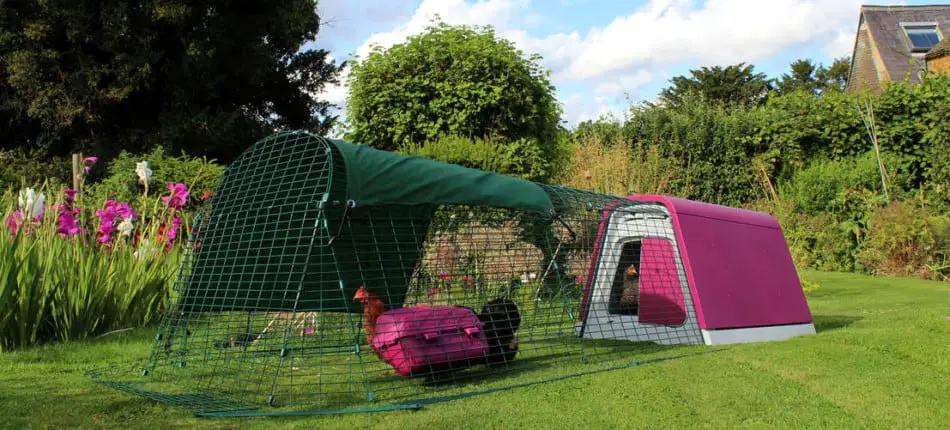 KEY PRODUCT SPECS
Coop dimensions: 31.5 x 31.5 x 25 inches
Materials:  Medium Density Polythene 
Capacity: 4 medium sized hens
Run included? Yes
British company Omlet has thoroughly disrupted the hen house market with their clever plastic chicken coop that makes keeping chickens simple in every way.
The first thing that surprises, is the bright color and unique shape of this compact chicken coop that will brighten any city or suburban backyard.
Omlet has put their minds to ticking all the boxes when it comes to reliable chicken housing.
The plastic coop is double-walled, providing insulation that will keep your hens warm through even cold winters.
Molded compartments and removable walls and bedding trays mean that the housing gets the thorough cleaning it needs.
In addition, your daily ration of eggs can be conveniently collected from the nesting area too.
In addition, you have an included steel wire mesh run which is predator resistant due to its mesh skirting and secure lock.
When you want to let your hens out into the run, simply open the coop door.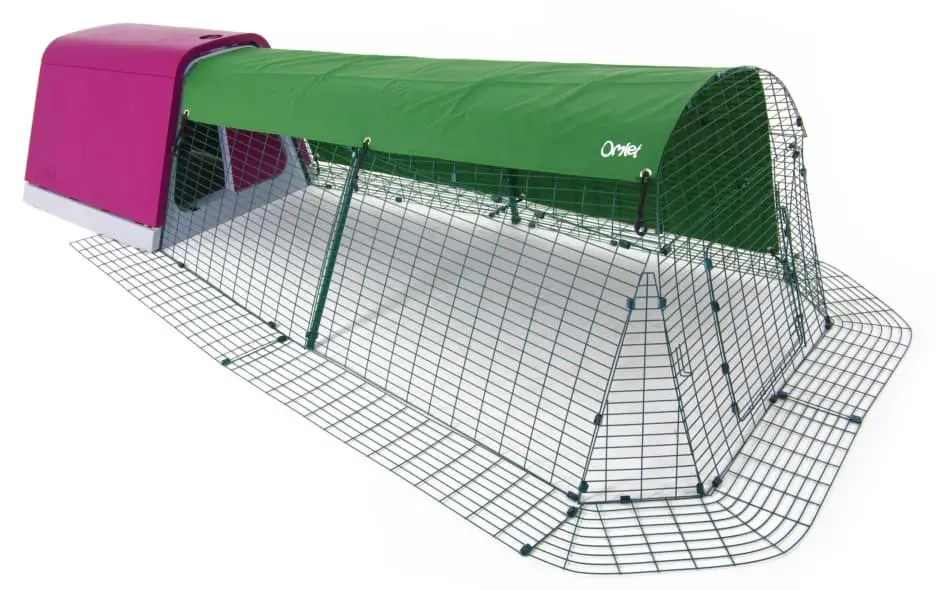 What we liked…
Designed with chickens in mind.
Surprisingly compact unit.
Plastic is easy to clean and sanitize. There are no surfaces or grain where red mite can hide out.
This is a modular system with an extendable secure run. 
Omlet also provides additional accessories including tarps for shade, extreme weather blankets, and toys. 
Feeders and waterers are included
Easy to clean
Assembly was simple
---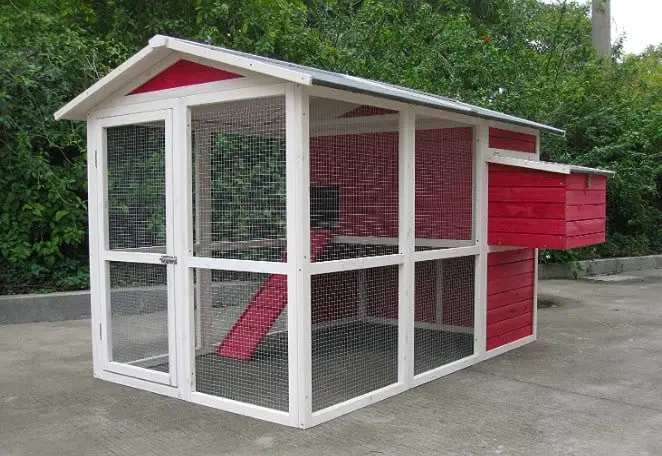 KEY PRODUCT SPECS
Coop dimensions: 50 inches by 50 inches by 
Materials:  Wood and galvanized metal wire.
Capacity: 5 medium sized hens
Run included? Yes
This is a classic hen house and chicken run and provides a palatial residence for up to 5 hens, meaning you will have plenty of eggs.
Coop & Feathers has put hard work into building a spacious coop with a robust roost and plenty of space for nesting.
The coop features ample contained outdoor space in the form of a run of around 12 square feet with a shaded spot near the hen house.
The run is built from a wood frame with wire mesh walls which do appear a little flimsy if a prowling predator comes by. 
Cleaning and maintenance is made easier by the galvanized tray that can be removed.
The wood design is a classic farmhouse red, and weather-resistant due to its asphalt roofing.
What we liked…
Spacious design
Considered hen house interior with nesting boxes and perches in the roosting area.
Easy to clean removal tray for used bedding
All in one design
---
KEY PRODUCT SPECS
Coop dimensions: 87 x 61 x 46 inches
Materials:  Medium Density Polyethene (MDPE)
Capacity: Up to 10 small to medium-sized hens
Run included? Yes
If you thought the Omlet Eglu Go was cute but you need more space, the Eglu Cube is the ideal upgrade!
Like the Eglu Cube you will have a hard-wearing double-walled plastic coop that makes cleaning and maintenance very simple.
This popular hen house features a cozy roosting area with a sectioned-off nest box for laying those prized eggs. 
The Eglu Cube also attaches to a roomy wire mesh run with secure ground attachment and  anti-dig skirting to keep predators out.
You birds can enter or exit the Cube at their leisure via a robust anti-slip stairway.
The all-in-one package from Omlet can be extended massively with additional chicken run units, walk-in and gated areas as well as a whole host of useful accessories.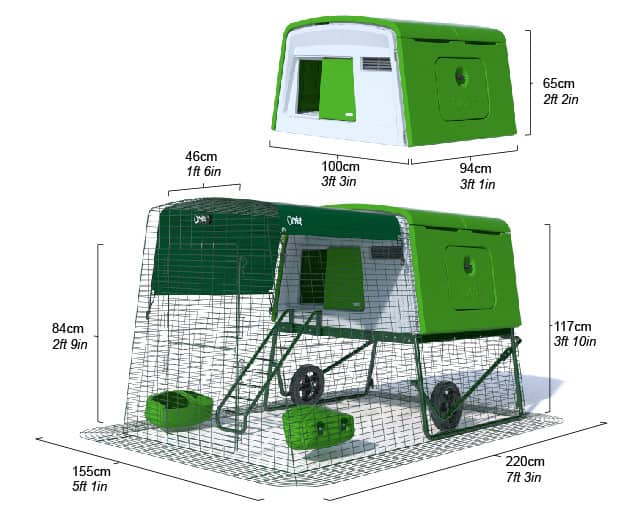 What we liked…
This is a smart and deceptively compact all-in-one unit which enable you to keep a modest flock of hens in comfort 
The handy egg port allows you to get your hands on the eggs without disturbing your hens.
The modular run provides plenty of room for a growing flock.
Secure attachment to your yard via the substantial screw in pegs. 
Easy to clean
Moveable around the garden with ease
---
You can read more about the Omlet Eglu Cube in our review guide!
Chicken Coop F.A.Q
How do I eradicate red mite from a chicken coop?
Red mite is often a recurrent problem and if left unchecked can cause loss of your hens.
Eradication of these parasites requires you to take the coop apart and deep clean everything with sequential treatments of a suitably potent poultry disinfectant and red mite powder.
Poultry houses that are easily dismantled or made from plastic will be easier to clean.
What kind of bedding should I use for my chicken?
Whitewood shavings are a popular choice for a fresh and comfortable litter that will absorb waste and keep ammonia vapors at bay. 
If you opt for wood shavings in your coop you should avoid wood like cedar which has oils that can be harmful to your birds.
Alternative bedding material for chickens include:
Chopped straw, Shredded paper and Pine  leaves
Can I have heat inside my coop? 
Heat lamps are typically only used for rearing chicks with your older birds simply having to tough things out with the shelter provided.
But some conditions are simply too cold, and major temperature drops will cause your hens to reduce their level of activity, willingness to venture outside and rate of laying.
In these circumstances, you may want to add heating to maintain a temperature of around 4-5 Celsius (40 Fahrenheit).
Some coops like the Eglu Cube come with an extreme temperature blanket that helps enhance the insulating properties of the coop. 
Do I need agricultural land or a field to keep my chickens?
Not at all! Chickens can thrive in all sorts of outdoor spaces and provide you can meet their space requirements your chooks will be right at home in an urban backyard. 
Editors Choice
Choosing the best chicken coop for your backyard chickens will depend on a number of factors personal to your own needs.
The size of coop you can fit into your backyard, the budget you have, and the number of chickens you wish to keep are all factors to consider.
If money was no object then my choice would be the Eglu Cube with a wire chicken run fitted to it.
This would offer you the easiest way into keeping chickens and the easiest method to house and keep clean.
Thanks to their award-winning design and years of engineering they have produced the best home chicken coop available today.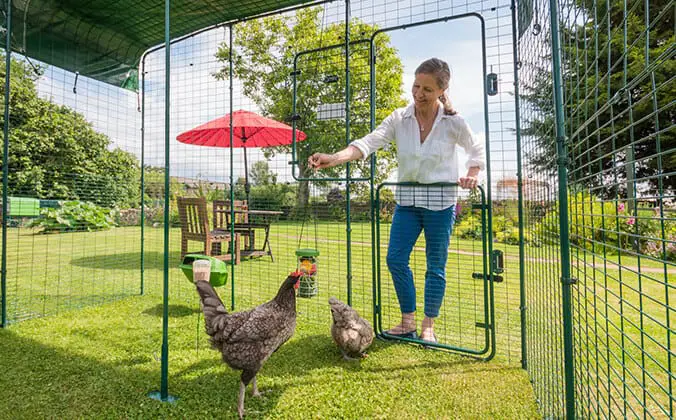 Alternatives:
$119.99
in stock
as of November 27, 2023 02:42
$179.99
in stock
as of November 27, 2023 02:42
$229.99
in stock
as of November 27, 2023 02:42
$284.99
in stock
as of November 27, 2023 02:42
$1,379.00
in stock
as of November 27, 2023 02:42
Conclusion: Best Chicken Coop Review
Keeping hens happy and healthy requires good housing that you should be able to secure and maintain easily.
Buying a chicken coop takes all the guesswork out of preparing a cozy home for your birds.
We hope you have found our take on best chicken coops helpful.
Though a chicken house is a big investment, getting it right will pay back in years of good eggs and good times with your pet hens!